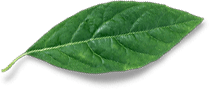 info@cambridgespices.co.uk
Cambourne, Cambridgeshire
Fascinating Flavourful Fantastic Food
                           Food plays an important role in everyday life. The importance of food is obvious and essential. Foods provide nutrients to grow and be active and healthy in our daily life.
                          Based on different food traditions and practices there are a huge varieties of food recipes around the world.
Everyone has their preferences when it comes to food. No matter what one consumes, the food should be full of nutrition that a human body requires to perform well.
                                            Eating is our need and enjoying food is an art .
                                                                                                                                  Enjoy your food and enjoy your life !
                     Foods have various roles in human life.  Food has become an integral part of our social lives, economy, and comfort.
Food for survival : Food is Essential for Survival by providing the nutrients for our body to perform everyday activities. 
Food for celebrations : Food is an important part of any celebration in all nations of the world, regardless of culture or religion.It can unite and strengthen community bonds.
Food for Health: Eating right is one of the most important aspects of healthy living. A nutritious, balanced diet keeps our body healthy and helps fight off diseases.
                                                                                                             Eat well : Live well : Be well 
Break your fast with your Nutritious Breakfast
                                Breakfast is the most important meal of the day that breaks the overnight fasting period by providing the essential nutrients required for good health.
                             It boost your energy levels and alertness. It also helps with better weight management, reduced risk of type 2 diabetes and heart disease . Most people often skip the breakfast in their busy schedule. 
                           Never skip the breakfast and put yourself in risk. There are plenty of ways to make easier breakfast within a short period of time… 
                                                                                                         A good breakfast is a start of a good day ! 
We have a collection of easy to make and quick to serve breakfast recipes that will guarantee you a balance of nutrition.

Frequently Asked Questions!