Fresh Vegetables Delivered Every Week!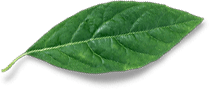 PRE-ORDERS ONLY!. Please pre-order your Fresh Vegetables by Wednesday 18:00. We will deliver your order on Thursday or Friday after 16:00 . Grocery items in your order will be delivered along with the Fresh Vegetables order.Please note that we do not stock any vegetables/fruits/leaves. We source them fresh on the day of dispatch( Thursday or Friday). If a vegetable, fruit or leaf item in your order is not available on the day of dispatch, we will issue a refund for them. This doesn't happen often but it's a possibility.
 Please note that the weight might vary for some vegetables. In such rare cases, a separate receipt will be issued for the extra weight.