£5 Off for all orders above £50 (ONLINE ONLY). Use Code "CSWELCOME5"
ℹ️ Due to increase in demand, we regret to inform you that all rice deliveries will be limited to 2 per customer until further notice. Apologies for any inconvenience ℹ️
ℹ️ Due to increase in demand, we regret to inform you that all rice deliveries will be limited to 2 per customer until further notice. Apologies for any inconvenience ℹ️
Christmas Opening Hours – Our store will be closed from 24 Dec to 30 Dec.
🚚 Orders placed during this period will be fulfilled after 30 Dec. 🚚
Freshness you can smell, Values you can trust
One Stop Shop for all your shopping needs - South Asian/ Indian Grocery Online
Spices and more, Delivered straight to your door! 
Customer Reviews From Google
We ordered grocery online and as promised it was delivered the same day. The website has quality products with reasonable pricing. Cambridge Spices will be our one stop shop for all Indian and Asian shopping. We highly recommend "Cambridge Spices" .





1000 plus products & Multiple payment options
For me the time is very important, CAMBRIDGE SPICES'S Prompt service and maintained the quality and moreover value for money, made me happy. We highly recommend this online store.
Rashiqua Q
October 23, 2021.
Good communication and friendly service. The website was easy to use and good for buying Indian grocery/veg too.
Padmaja Byreddy
September 16, 2021.
Excellent groceries received from Cambridge Spices. I bought Indian vegetables and other essentials for the first time from here and am very happy with my order. Quality is very good. Will surely buy more from here.
TMF cooking channel & lifestyle
July 12, 2021.
Reliable and very good services. Highly recommended, I started buying online regularly.
Great Indian online shop. Quality of the product was good and delivery was excellent too.
Great little place for Indian groceries and spices. They deliver and quickly as well. Recommended!
Niyas Sait
April 26, 2021.
Great price and service ! Highly recommended
Rajiv Narayan
April 21, 2021.
Very easy to use website, stock a variety of commonly purchased items, the fresh vegetables were awesome, including some not available in other stores in Cambridge. The service was quick and very efficient. Very pleased with my purchase and will continue to use. Highly recommended. Keep up the good work Cambridge Spices!
Chit Brothers
April 20, 2021.
Very easily available and home delivery for all groceries . So happy to receive specially fresh coconut . Amazing service . Thanks to Cambridge Spices Highly recommended Kind regards Sanjay
Divya Tiwari
April 18, 2021.
Good choices of Indian products and vegetables.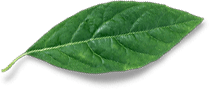 Sweets & Snacks
Chips, Crips, Biscuits, Snack Bars, Rusks, Chocolates...
Whole & Ground Spices
Pepper, Cloves, Cardamom, Garam Masala, Jeera...
Rice & Grains
Basmati Rice, Matta Rice, Idli Rice, Sona Masoori Rice ...
Your Neighbourhood Online Store
Winner for the "Best Online Indian Grocery Store 2023 – UK" in the Food and Drinks category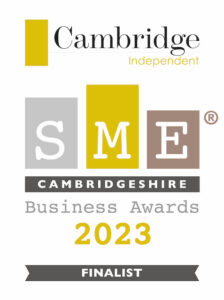 Finalist for the prestigious SME Cambridgeshire Business Award!