Spice Points - Overview & FAQ's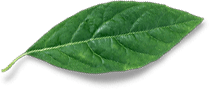 Collect Spice Points to enjoy Rewards!
Collect 1 spice point for every £1 you spend online. 
100 points is equal to £1.
Here's how it works;
Collect Spice points
Shop online to collect spice points on all items listed on our cambridgespices.co.uk website
Enjoy rewards
Use your points anytime to save on your shopping with us.
Please watch our short 2 mins video
here
on Collecting & Spending points.
FAQ's
Q: What is Spice Points?
A: Spice Points is our loyalty programme, where you collect points virtually every time you spend at cambridgespices.co.uk website. From groceries to vegetables, snacks, homeware..etc  the points will quickly add up. Redeem your points for shopping online.
Q: How do I join?
A: Every online account holder will be automatically registered for the Spice Points rewards programme. Simply create an online account. Once registered, you can start collecting Spice Points straight away. 
Q: Are there any membership fees?
A: No. Spices Points is absolutely free. 
Q: Are my Spices Points  transferable?
A: You can transfer your Spices Points to another member's account by calling us or email us on
spicepoints@cambridgespices.co.uk
. There is a limit of 5 transfers per member, per year.
Q: What happens if I return my shopping for a refund?
A: Your Spices Points will be deducted accordingly.
Q: Can I collect points online without an account?
A: No. In order to collect points with your online purchases, you'll need an online account.
Q: How do I check my points balance?
A: You can check your balance within My Account section
These terms and conditions are applicable across the entire Spice Points scheme and any participation is considered as acceptance. 

The Spice Points account, and points, in whatever form, are issued by and remain the property of Cambridge Spices which may, at any time, terminate the scheme or alter or amend the conditions of operation of the scheme.

All members of the scheme must be resident in the UK and aged 18 years or over.

The scheme is only for personal and consumer use. 

The Spice Points cannot be copied and can only be used by the member who is named and registered on the account

We will not exchange Spice points for cash. 
If you have any questions on spice points, please feel free to get in touch via email
spicepoints
@cambridgespices.co.uk