Terms & Conditions -Price Match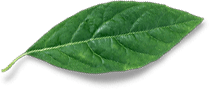 We are introducing Price Match for the benefit of our customers. Our prices are matched where applicable against comparable products at any online store or identical branded products at Cambridge Spices.
FAQ's
How do we set fair prices for our products?
We offer the most competitive prices, we regularly benchmark all these products against others in the market.
How do we ensure prices set for branded products are always competitive?
Our dedicated price-monitoring team proactively checks the prices of branded products at online competitors every day.
If we find that they are selling the same individual product at a lower price, we'll meet that price at cambridgespices.co.uk. So we don't expect you to find a lower price elsewhere. But if you do, you can easily make a price match request.
If an online competitor has a lower price, we may drop our price even further to meet that of the competitor.
How do we compare prices?
First, we need to be sure that the product is available through an online competitor
Our team also needs to be satisfied that the product is the same brand, model, weight/size and colour, and comes with the same conditions of sale, delivery times and service conditions we offer. To find out how we compare products and services, please see the 'small print' section.
What if you do find a lower price elsewhere?
If you do find the same product for sale at a lower price at a UK online store within 7 days of purchase, and sold with the same service conditions, you can make a price match request. It's really easy – just send us an email to pricematch@cambridgespices.co.uk with the below details;
Retailer Details:

|

Retailer Name

|

Website Address

|

Product Details: |

Date of Purchase

|

Order Number

|

Product Name

|

Product weight/colour

|

Cambridge Spices Price

|Competitor

Price

|

Your Details:

|Title

|

First Name

|

Last Name

|

Phone Number

|

Email Address

|

Post Code

|
* Your details will not be used for marketing purposes.
If your claim has been successful, we will e-mail you a voucher for the difference amount which can be used for your future purchases.
Any Questions, call our team on 01954 710811
THE SMALL PRINT
Which prices do we match?
The competitor's prices need to be publicly available to all customers. For us to verify these prices, they need to be displayed in the competitor's online store. The price must apply to a new, identical individual product, that's the same brand, weight/size and colour.
What if a competitor is offering a bundle of products?

We will match on a case-by-case basis the total price for the bundle of products, if the price of the bundle is publicly available to all customers and the products in the competitor's bundle are identical to products we sell, including any free items. If bundled products offered at a promotional rate by a competitor can also be bought individually at full price, we will generally not lower our price for the bundle.
How do we check stock availability?
Our price-monitoring team look carefully at how the competitor sells the product, to ensure that it's comparable to our offer .
We carry a wide range of products, and for us to match the price, our competitor must have the product in stock (rather than available only to order). For products that we deliver, we ask that the competitor is able to deliver in equivalent timescales to us.
What about promotions?
We match price-based promotions given at the point of purchase, but we don't consider service or reward-based promotions, such as trade-ins, cashbacks or express delivery. If a competitor is running a very short-term promotion, we may not have a chance to lower our price, but we'll still consider refunding you the difference.
What about temporary or exclusive discounts?
We do consider temporarily discounted prices, including any publicly-available voucher codes that are published alongside the product on the competitor's website. We don't consider special prices that are only available to certain customers, for instance negotiated prices or prices for groups such as account holders, reward card or club members. We don't consider prices that are only available with voucher codes issued to individual customers or groups.
What about special and export orders?
We will consider matching the price on special order lines that aren't part of our normal stocked range. We'll also consider matching prices for orders destined for overseas export placed using our specialist export services. But we reserve the right to refuse to match prices on all such orders where it would be uneconomical for us to do so. We'll let you know if we're able to match a price at the point of confirming your order, as after this point we are unable to consider further price match requests.
We will match the price for identical individual products sold with the same service conditions as set out above. We reserve the right to withdraw our price match at any time.
If you have any questions on price match, please feel free to get in touch.